Beneficiaries

The Anne Harris Children's Fund intends to initially support the following charities:
---
Cape Mental Health Society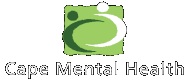 The Cape Metal Health Society (CMHS) is a Cape Town-based charity committed to challenging socially restrictive and discriminatory practices affecting mental health.
Mental health problems in Africa are highly stigmatised, and people who are living with such difficulties face discrimination and a general lack of understanding. These is especially true for children.
Although CMHS is involved in projects that benefit people of all ages, the Fund is specifically interested in helping them to improve the lives of children who are living with mental health issues.
For more information, please visit:
www.capementalhealth.co.za
---
Children's World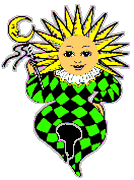 Children's World aims to enrich the lives of all children, with particular focus on those having special needs.
The Glastonbury-based charity's carefully crafted program of fun activities allows all children who participate to express themselves in a positive, fulfilling manner; enabling mainstream children to interact fully and happily with those having special needs, and to have tremendous fun while doing so. This will hopefully result in children growing up with a positive attitude to "disability."
Although Children's World is a serious charity with serious aims, the key word in all their work is "FUN!"
For more information, please visit:
www.childrensworldcharity.org